This year's NAHB's International Builders' Show (IBS) in Las Vegas (the largest light construction show in the world), was a great success with thousands and thousands of homebuilders, trade contractors, and home construction suppliers attending from all over the United States and internationally.  Lee Michael Homes was there to learn about and view new products for home building projects in New Mexico, as well as sharing knowledge with associates about current and future trends, and what is out there and relevant for new projects.
This year's show focused on many new technological innovations:  Solar enhanced HVAC systems, wireless architectural home systems connecting security, sound, thermostats, and bath fans using your smart phone, toilets that offer personalized settings from ambient colored lighting, wireless music sync capability, heated seats and a foot warmer.  Other fun products, to name a few, were shoe spinner closet racks, linear contemporary fireplaces and an appliance that grows micro-greens right in your kitchen.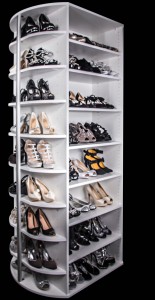 The newest design trends focused on mostly contemporary lines and colors-what is called mid-century modern, with white being the "in" cabinet color, industrial accent style lighting, bright colored appliances…bringing back the retro-feel, and all styles of re-purposed barn sliding doors with decorative barn-style hardware. Granites were not as "in" as quartz, and brushed nickel & chrome fixtures seems to rule more than oil rubbed bronze of yesterday.
Outdoor living environments were also a big focus with many new options for cooking and entertaining outdoors…New outdoor kitchen appliance options like steam BBQ's, limestone-mimicked porcelain stepping pavers, and no-maintenance synthetic wood decking materials in all shapes and colors.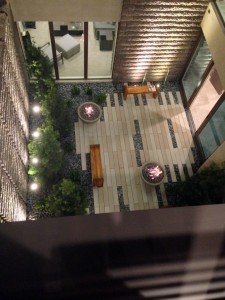 All in all, it was a smorgasbord of construction products and ideas, with so many exciting new things to implement into today's new homes.  You can see some of the best in home and product picks from the builders show here:  http://www.buildersshow.com/generic.aspx?sectionID=2936.