Lee Michael Homes builds Custom New Homes in the Mountain Resort Town of Red River, New Mexico!Prime Location – All City Utilities!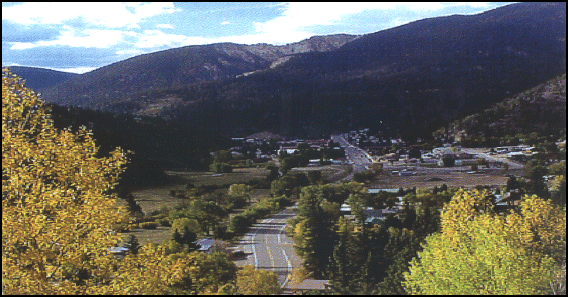 River-front Custom Homes | Beautiful View Custom Homes | Custom Mountain Villas | Call us in New Mexico: (505) 299-1500
POWDER PUFF COMMUNITY IN RED RIVER, NEW MEXICO
INFORMATION & GUIDELINES
Red River Community Information
All roads leading to Powder Puff and interior roads are city maintained with underground city utilities, to include natural gas, electricity, water, sewer, telephone, and cable.
Powder Puff Community is within the City limits, and in walking distance of shopping, dining, entertainment, and recreational activities.
Powder Puff Community consists of 35 home sites, 11 that are next to the river, & 9 that border Carson National Forest. All enjoy the dramatic and serene views of the mountains and their surroundings.
There are filed Restrictive Covenants that protect and maintain the quality condition and continuity of the community.

Red River Neighborhood Information
Red River is the closest Rocky Mountain resort to Texas and Oklahoma, and a short drive from Southern Colorado. Located within the popular Enchanted Circle, the 84-mile scenic drive includes other drive destinations such as Eagle Nest, Angel Fire, and Taos. Just three short hours from Albuquerque, and two hours from Santa Fe, many New Mexicans also enjoy this outdoor wonderland resort.
The scenery is spectacular and unspoiled, surrounded by the steep walls of the Sangre de Cristo mountain range. Enclosed within a serene alpine valley, the Town boasts a river running right through the middle, and is surrounded by 1.5 million acres of Carson National Forest.
Red River has a very colorful western history, and has retained its' small town charm through the years. The town's long history can be seen through the architecture that has remained, and with the many old-time settlers and the wonderful stories they love to tell. Visitors are well entertained with quaint shops and restaurants that frame Main Street, and great nighttime entertainment that livens up the town at night.
Red River is one of New Mexico's primary vacation and winter sports venues. Activities include: hiking, biking, fishing, hunting, jeep and four-wheeling, skiing, cross-country, snow-mobiling, snow-boarding, and of course, shopping. The rest is left to the imagination! Whatever the season: Summer, Spring, Fall, and Winter – there is always something to do in Red River!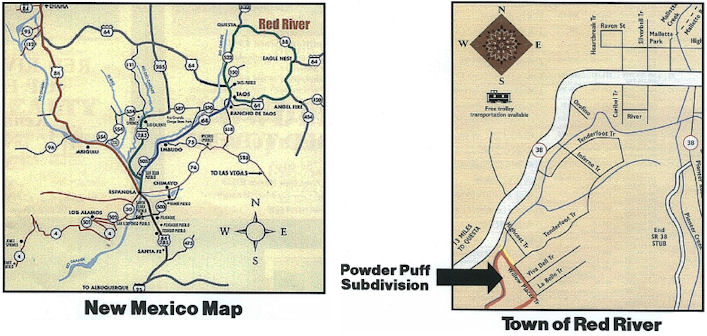 Call us at (505) 299-1500 for more information about building your custom cabin or home getaway.
Additional Red River Information: www.RedRiverNewMex.com